How does cloud help businesses grow their critical applications?
By CIOAdvisor Apac |
Tuesday, May 07, 2019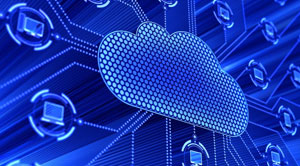 With the advent of digital technologies in almost every aspect of businesses, it has become quintessential for companies to undergo digital transformation and not disrupt their businesses in the process. Companies are opening their doors to accept cloud computing owing to the technology's impeccable tendency in managing flooded data centers. By being on cloud networks, companies can maintain enterprise-class software, services, and internal infrastructure effectively and effortlessly, making their working units flexible and mobile. With such high-level working amenities, companies become more able at scaling their applications as per market requirements, in a fast and cost-effective manner.
The pros of cloud computing are many, but without a clear and technology-driven strategy to migrate to public cloud, any company will most definitely walk on the wrong path that leads to hefty losses. Additionally, personal data may be subjected to security breaches which can attract punitive regulatory steps. To put a check on these, hybrid clouds could be the remedy that combines the best of both private and public clouds. In the recent days, the concept of multi-clouds has also gained much traction. These clouds offer companies the flexibility of being hosted by different cloud networks based on the diversity and obligation of their applications.
The increasing dependence on cloud networks has made these services more complicated than ever. However, as of now, multi-cloud networks serve as the most reliable platform for managing business-critical applications. The cloud technologies won't stop evolving; so, companies need to list down their requirements and select the most appropriate cloud platform which would aid their business.