How E-commerce Retargeting can benefit a Brand?
By CIOAdvisor Apac |
Tuesday, November 05, 2019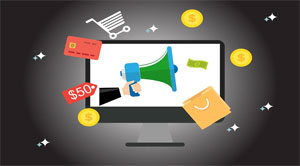 In today's competitive market, old marketing tactics might not work, especially not in the e-commerce sector. Thus, paid retargeting ads help drive sales.
Fremont, CA: Sales is a time-sensitive process. Marketers have to gain the customer's trust before making a sale successfully. It takes multiple touchpoints before a visitor becomes a full-fledged customer. Thus, e-commerce retargeting is powerful as it allows the brand to follow leads around the internet. Ecommerce retargeting is a process of using ads on external sites to reach visitors after they have left the online store. Ad retargeting is either done to connect with existing customers who have already bought an item from a brand, or for potential customers who have not purchased the product.
The Process of Retargeting Ads
Out of the several platforms used for retargeting ads, Google and Facebook are the two most popular platforms. Both these platforms have extensive display networks where brands can supply banner ads to retarget people on websites all over the internet. The process of retargeting ads is straightforward. First, the marketers need to install a tracking pixel or code on their websites. Second, create an audience on their Facebook or Google ad accounts based on people who have viewed certain pages or upload a list of customer/subscriber emails. Third, upload the creative or images. Further, set the spending budget, and the retargeting campaign is ready to go live to the audiences either on Google or Facebook by the press of a button.
Retargeting in Ecommerce
In e-commerce retargeting, it is essential to understand the customer journey. The ads will have completely different goals based on where the customer is in their journey. Thus, the marketers have to ensure that they align the audiences that they create with the most relevant ad creative at each step. Here are a few ways to use retargeting in e-commerce.
1. Targeting abandoned carts
Cart abandonment occurs when a customer adds products to their cart but does not complete the purchase. Email marketing is often viewed as the best answer to cart abandonment. However, the effectiveness of email marketing is not 100 percent guaranteed. Thus, e-commerce retargeting can be a solution as well. Besides, the customer has already added the product to their cart and seeing it every time they visit Facebook or some website can push them in the right direction.
2. Add-ons and up-selling
Right after a customer has made a purchase, it is one of the best times to reach out to them. As an instance, a customer purchased a winter coat. It is the perfect time to retarget them with add-ons or recommendations that will match their coat. It is one of the best strategies to keep the brand name in front of the customer's eyes.
3. Maintaining Relationships
Retargeting ads is one of the best ways to communicate with existing customers. It helps in promoting new products which the customers would not know. The marketers can remind them to use their credit points or give them a special VIP discount, making them feel appreciated as customers.
Consumers get a lot of noise from all directions. Thus, marketers must make the message relevant and clear without spamming. To make the message proper, marketers must ensure that it is personalized based on segments such as demographics, campaign engagement, and shopping behavior. When it comes to building excellent customer relationships and increasing customer retention, retargeting ads is one of the most bankable alternatives.