How Gamification Supplements Blended Learning
By CIOAdvisor Apac |
Tuesday, October 29, 2019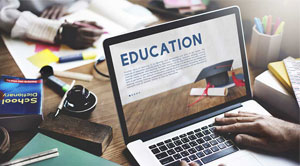 Today prudence lies in combining both traditional and online learning methods. Content can be delivered to students by online educational materials and location-based classroom methods. Gamification works well with the concept of blended learning because integrating game mechanics into non-game contexts helps students learn faster. Here are a few benefits of gamification in a blended classroom:
Goal Setting
Gamification helps students in setting goals. It can be about being on the top of the leaderboard, leveling up or earning points. It is an essential life skill which can motivate students to learn content independently and even outside of school.
Setting the Right Pace
Gamification tools allow students to learn at their own pace. If a student learns faster and masters a level, he or she can move to the next level quickly. However, if a student takes some time to learn new concepts, he or she may need to spend more time on that level before moving to the next topic.
Assessment
The progress of students is visible as they move through various missions or levels. If a student fails consistently, he or she may need extra attention. Additionally, the students can self-assess their progress as well. Gamification encourages flexibility and independence similar to a blended classroom.
Why will Blended Learning be the Norm?
The ed-tech industry is huge, and it keeps on growing. Learning management system (LMS) has evolved with a comprehensive set of features that are more learner-centric. Gamification, learning paths, many types of assessment, integrations, improved tracking of learner data, integrations with all sorts of productivity tools, and more. AR and VR technologies are gaining momentum, and these developments hold great potential for education as well.
Students are already more tech-savvy than most adults. Students don't develop this skill necessarily at school. The world outside of school is more digital than ever, and a more plausible setting would be anywhere outside of school, unfortunately. If students discover new tech in an organized learning environment then learning timeframe would be shorter. The fusion of face-to-face instruction in the classroom with ed-tech is about to become a real norm in education. The development of technological tools for the education sector along with future demand for online literacy will establish the norm.