How is Digitalization Influencing Financial Institutions?
By CIOAdvisor Apac |
Thursday, December 20, 2018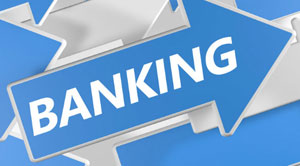 Digitalization has revamped the banking experience resulting in more favorable and informed decisions in the future. Digitalization has considerably changed the way we access banking facilities or visit bank premises.
Impact of digital channels on banking
Digital channels are transforming the banking industry which was otherwise a sector full of archaic practices. Below are the glimpses of digitalization's impact
• Creating a cashless society
Cashless transaction can be touted as prime characteristics of a digitalized society. Today, many nations are adopting means to facilitate cashless transactions and on the verge of becoming a cashless society.
• Personalized products
The effect of digitalization has been so immense that the financial institutions that were formerly dependent on the traditional modes have now switched to a hybrid platform wherein both conventional and digital method of transactions can be used. Some noticeable changes are mentioned below:
Personalized banking experience: Enterprises are looking forward to banking that addresses their needs and this has made the banking sector more customer-centric. Banking institutions are trying to provide an omnichannel experience to its customers. Customer retention has come out to be a significant factor where digitalization has played a vital role.
How to improve the reach of Digitalization?
Financial institutions have to take the lead in enhancing the banking services and focusing more on a customer needs. Here are several requirements that could help in getting better results.
• Technological Advancement
It is necessary to adopt innovations to stay ahead in the market. Adoption of advanced alternatives would help banks to market new product and services quickly.
• Process Automation
Omnichannel experience is serving customers through multiple channels which means banks would need to ensure that physical, back-end and other channels are working optimally.