How Social Proof Marketing will Improve Sales
By CIOAdvisor Apac |
Wednesday, February 13, 2019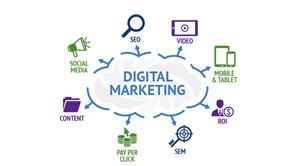 Social proof is a psychological feeling where people follow the actions of others with an assumption that those actions are reflecting on the correct behavior.
Restaurants sometimes keep a limited space in reception so that people waiting for a table will have to wait outside. This makes people passing by assume that the restaurant is in high demand and the passerby is more likely to visit the same restaurant in the future.
Stores post pictures of celebrities who have shopped on their premises to imply to customers that high authority figures approve of their products and services.
Check out: Top Business Process Management Companies - Appian, AXON IVY, MAGIQ Software,...
Showing Real-Time Statistics
Showing the real-time stats of current traffic of the page or how many customers are currently purchasing is an excellent method of social proof, and it adds urgency into the participate as well.
Photos create a sense of social proof
A regular post of photos, case studies or reviews makes the page more believable. Posting a photo increases trust among all participants, even if the photo was illogical.
Customer Testimonials
A customer testimonial is most commonly used social proof. Most people will trust a recommendation from a customer review on the website even if they don't know that person. This is the reason all major brands highlight customer testimonials on their website.
Customer Base
One extremely pervasive social proof strategy is the use of client company logos to prove positive adoption. Showing customers a company's existing customer base with logos is essentially implying that product offering is suitable for successful companies to use, so it must be good for them.
Using Social Proof with the Halo Effect
The halo effect is that a person's impression of a company, brand or product influencing their feelings about that entity's character and properties.
Since companies have such a big reputation, people tend to assume that everything they say and associate themselves to be trustworthy.