How to Assure Success During Cloud Adoption
By CIOAdvisor Apac |
Monday, December 09, 2019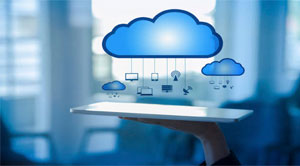 Cloud Migration is a big move and an organization needs strategic planning to shift their entire existing structure to the cloud.
FREMONT, CA: Cloud migration has remarkable benefits, but an organization must proceed with caution. Shifting from on-premises to cloud-based IT requires a thorough understanding of the technology. Successful cloud adoption requires laser focus and a detailed blueprint as a single error can become expensive and time consuming. A prescriptive approach to cloud adoption can streamline digital transformation, accelerating time to value and reducing risk simultaneously.
While migrating to the cloud, delivering capability must be the first priority rather than saving money. Moving the entire existing infrastructure to the cloud due to the trend will not yield any result. It can assist in saving money but an organization can miss an opportunity to digitally transform themselves without understanding the mechanism of cloud computing. Cloud adoption is an iterative learning process. Cloud technology helps a business become successful but the first step of migration is to understand the problem. A one size fits all approach will result in a failure, rather an organization must understand what their users are trying to do.
Cloud adoption creates big changes in an organization and owing to this, change management becomes essential. Instead of just deploying, service providers need to educate businesses about the technicalities and benefits of the cloud. Choosing the right cloud partner is crucial as well. The organization must ensure that the cloud service providers share the same values and requirements as they do.
Customization of cloud services should be kept at a minimum because the more an organization tries to tailor the service the more they lose the cloud's value proposition.

It is better to establish a strong relationship with the vendor and assist them in evolving the platform. Furthermore, the network has to be stellar as it really becomes important to increase bandwidth, provide complete redundancy, and improve traffic capabilities. Keeping the cloud solution easy to use and configure allows a business group to take over its management. The provider does not have to get involved if the tool is intuitive and secure enough. Lastly, have an exit strategy planned. The partnership might be great when it started, but make sure the contract addresses separation in the future.
Cloud migration is one of the major technology shifts a company can face. It is imperative for a company to assemble a team with the experience, tools, and processes necessary prior to making a move to cloud, successfully.
Check This Out: Top IT Services Companies