How to Choose an Application Security Testing Method?
By CIOAdvisor Apac |
Thursday, November 14, 2019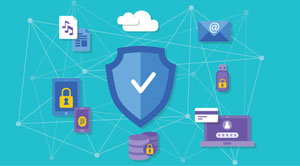 Mobile application testing is an onerous process and choosing the right method to test the application is equally important
Fremont, CA: Organizations must secure the applications they possess under strict budget and resources. Teams in the organization must align assessment efforts to ensure the right breadth and depth of test coverage. This highly depends on effectively leveraging humans and robots. Automated security scanning tools can effectively identify common vulnerabilities systematically. However, automated scanning tools are unable to detect certain vulnerability classes and are prone to false positives.
Automation can quickly find defects that can be uncovered via supplying a broad set of malicious data and monitoring the system response, which includes most common vulnerabilities such as XSS and SQL. These scanners are programmed to find known vulnerabilities. If the pattern is not present in the database of known vulnerabilities, then it is unable to detect it. Moreover, it is tough for automated scanning tools to identify business logic defects.
Manual security testing has the ability to focus on hot spots that are identified during threat analysis. Additionally, it can find business logic errors, but it is time-consuming, unscalable, and sometimes unreasonable for the application under test due to over scrutiny. The process of manual security testing combines handpicked tools such as automated scanning tools, customized scripts, and manually crafted data that can identify errors in the application. Regardless of the patterns, experts leverage specialized tools to unveil extra information about the system. Instead of using a tool, the human perspective can deduce more details and take the potential exploit further.
Before choosing the testing method, it is imperative to analyze software behavior to identify whether any confidentiality, integrity, or availability principles are being violated. The majority of false positives detected by automated scanners are the result of the scanner misjudging the importance of a finding within the context of that particular application.
The application of generic rules to business-specific domain applications often results in a large number of false positives or false negatives. To determine a valid defect, it is crucial to understand the specific business functionality. In summation, both manual and automated testing serves their purpose. The key is to find the optimal balance for each application to experience the highest mitigation on investment possible.
Check This Out: Top Managed Security Companies