How to Ensure Business Growth with Artificial Intelligence Tools
By CIOAdvisor Apac |
Tuesday, February 05, 2019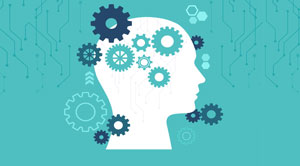 Artificial intelligence (AI) technology has allowed many innovative techniques to come out of the research labs and applied to applications and process to benefit organizations. Businesses have observed substantial growth leveraging AI tools. These tools allow enterprises to collect and analyze data to recognize patterns and make inferences. Let's delve deeper into the areas in which AI-based tools have helped businesses:
AI Enables Perception: AI-based Tools can analyze images and provide adequate information about it. The information allows enterprises to make informed decisions about their services and products. These tools can be used in useful applications like reading radiological scans, automatically inspecting the performance of equipment in factories, detecting buildings satellite imagery, and so on. For example, Amazon's Rekognition technology offers accurate analysis of images and videos uploaded into the Rekognition application. This helps businesses in verification of the users. AI technology provides computer vision to augment human capabilities. Computer vision uses comprehensive data sets to process a large number of images and sound data with a high level of accuracy.
Check out CIOAdvisor APAC's Top 10 APAC Machine Learning Solution Providers - Elliptic Labs, Faethm, Megvii,...
AI Improves Pattern Recognition: Determining meaningful patterns from large data sets can be an arduous task for manual labor. AI tools can recognize the complex pattern from a data set allowing businesses to provide more customer-centric services. For example, Babylist uses predictive customer analytics to identify products; customers might be interested to purchase. AI tools also provide data about customer churn, which can have a big impact on industries where consumers have a lot of options to choose from.
AI Provides Predictive Analysis: Predictive analysis allows a business to stay ahead in the competition. AI tools use algorithms to provide future predictions with a high level of accuracy. Enormous benefits of data science and artificial intelligence are pushing businesses to adopt AI tools. Although there are many challenges for predictive analysis, it is expected to improve as the tools analyses more data sets.