How to secure IoT from edge to edge
By CIOAdvisor Apac |
Friday, November 30, 2018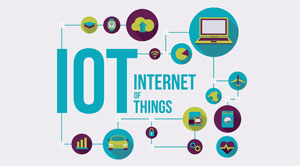 The internet of things (IoT) is revolutionizing industries with connected devices which are able to streamline processes and allow organizations to create innovative operational architectures. IoT needs critical security system because people embed their phones, appliances, robots, and other sensor-equipped smart devices with hardware, software, and data. Following are some of the key elements to secure IoT.
IoT edge security: The first and foremost layer of IoT protection should build into edge devices themselves. There are secure classes of embedded microcontroller unit (MCU) or chipsets to secure IoT devices. As the core of IoT device systems is on a chip, MCU includes embedded security subsystems. This creates a hardware root of trust on the endpoint, stores private keys locally and executes cryptographic solutions. The MCU helps to run a secured, embedded Linux-based operating system, support secured application containers and include a security monitor. The MCU also provides network connectivity, an application, and real-time processor, flash memory, and multiplexed I/O.
IoT cloud security: Cloud acts as the center of IoT. End-to-end security features must be built into a fabric that governs how endpoints, hubs, and other nodes interact with users, apps, and data platforms. There are some ways of strengthening edge-to-cloud IoT security.
Benchmarking IoT endpoint security readiness: To prevent threats before they happen tools should be used. Built-in machine learning help enterprises automatically score and benchmark their IoT security readiness against organizations with similar profiles. This helps to determine which IoT security controls should be activated to protect users' IoT devices, apps, and data.
Detecting and preventing IoT- endpoint intrusions in real-time: Threats on IoT endpoints should be detected and responded automatically. Sensitive data should be appropriately controlled by the real-time risk assessments.
Contextualizing IoT endpoint security intelligence: There should be APIs which facilitate connection of individual tools and rapidly surface more security-relevant patterns from the huge amount of real-time IoT data. This accelerates investigation and remediation of complex IoT security threats.
IoT will continue to evolve in the coming future with significant growth in the long run. Reliable internet connectivity, secured infrastructure will be the key prerequisite for IoT's growth.