Impact of Extended Reality in Manufacturing Sector
By CIOAdvisor Apac |
Friday, November 30, 2018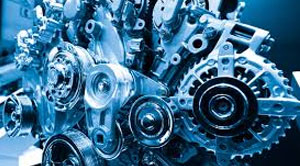 Over the past few years, digital manufacturing is considered a promising technology for the future with minimum product manufacturing time, reduction in overall cost needed for customization along with time to market. Integrating numerous process of digitization helps in minimizing the gap between the virtual and real world, which can save a lot of time taken for designing, manufacturing, set up, logistics, and maintenance. Furthermore, it is seen that markets are exploding with latest technologies such as mobile and wearable gadgets with enhanced performance through Augmented Reality (AR) and Virtual Reality (VR). But through real-time deployment, there arises a socio-economic barrier which limits the applications to a certain proportion.
Extended Reality (XR) is changing the lives of the future with evolvement in technological aspects and integrating the concepts of virtual reality and augmented reality. Extended reality is categorized into virtual reality, mixed reality and augmented reality. In virtual reality (VR), real-time simulation experience can be ascertained. The combination of the virtual world along with real-time experiences is seen through augmented reality. Mixed reality (MR) provides the experience of both real as well as the virtual world in the different proposition.
In the year 1961, Charles Wyckoff filed a patent to XR film where people were allowed to watch the nuclear explosions and other chemical phenomena, which are beyond the range of normal vision. Later, Sony Corporation registered trademarks for the XR in context with mobile augmented reality for Sony mobile products. It's no doubt that XR technologies will lead the future, but the problem arises concerning where and when to use it.
There is a huge requirement of high-end practical knowledge and experience to deploy XR within the organization. Testbed learning factory test cases can be used to validate the deployed model. Furthermore, the overall division of the manufacturing process may help in distinguishing between each phase concerning operational and maintenance cost, performance, and time efficiency. In the design phase, VR deployment is found to be effective since it's an immersive technology and is dependent on computer graphics and processor for its operations. MR technology is flexible in almost all the phases, and the biggest limitation of it is the hardware constraints.
AR technology will be the hot topic for the future industries. It creates job opportunities along with achieving better performance in terms of affordability, scalability, and high precision. High personal view experience can be achieved with a better computation by optimizing the appearance of the virtual world and rendering real-time experiences.