Importance of an employee wellness program
By CIOAdvisor Apac |
Friday, November 30, 2018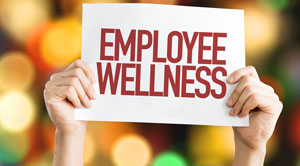 A company is defined by its employees and hence it's essential that they remain in good health. To ensure this, many organizations have an employee wellness program in place. These programs are designed to assist individual employees to overcome specific health issues and also improve their physical and mental well-being. To motivate employees, incentives are offered by many companies so that these programs are taken advantage of.
However, at present, the health insurance costs are at an all-time high. This aspect has added to the companies' woes and they are frantically searching for ways to cut costs. Moreover, an important question arises here, whether the employee wellness programs are worth it or in other words, whether it would save costs.
Being healthy is important but as an entrepreneur, one cannot push the company to the brink of insolvency by starting a health campaign. Therefore, it is imperative that the wellness program is properly devised so that it can cut costs.
Every year, organizations lose a huge chunk of their profits due to employee stress, alcohol, and substance abuse. These are not just mere health problems but are detrimental to the financial well being of the company. This is the reason why organizations emphasize on the existence of wellness programs, which are more effective in reducing costs than any other approach.
So to speak, wellness programs that are properly created with incentives and are monitored for the long term are totally worth it, though the employees cannot be motivated enough by sending out emails or images of healthy eating posted in the cafeteria. There should be a practical approach to a wellness program for it to work, where the employees are engaged with incentives and the cost and savings are monitored.