Importance of Cloud-Based Learning Management System in an Organization
By CIOAdvisor Apac |
Friday, April 19, 2019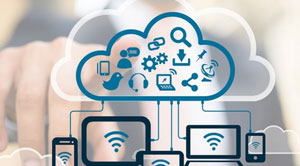 Cloud-based learning management systems (LMS) are applications companies use to deliver, track and report about professional courses meant for the overall development of the employees. There is no specified hardware or software requirements since the classes are held online and the data results are stored in the cloud, easily accessible with verified credentials. The organization need not obtain and install additional hardware or software because the cloud training solution will consistently meet the growing demands of your organization. This can automate an entire training program, including course registration, assignments, course completion and delivery. An LMS requires minimalistic costs with virtually zero support requirements. In addition, a cloud-based LMS in an organization will provide unlimited access to the course materials at the employee's disposal and they can continue studying anywhere they want. This is convenient for global audiences from different time zones.
The importance of a cloud-based LMS is that it comes with a centralized learning platform. All training and development materials, curriculum, tests and assessments along with the results are stored at a single location. Multiple newer features, which are essential for accurate delivery of numerous learning modules, can also be incorporated into the system. A cloud-based LMS platform keeps updating and evolving with Subject Matter Experts adding newer modules in due time. This is convenient for companies frequently updating their products or policies and incorporating latest compliance procedures.
Organizations should assess qualities like the robustness, reliability, and performance of a cloud-based LMS before deploying it to its employees. Nevertheless, subscribing an effective cloud-based learning management system is a seamless profitable proposition which will not lose its value.