Increase in Healthcare Spend: Obstacles and Solutions
By CIOAdvisor Apac |
Tuesday, April 09, 2019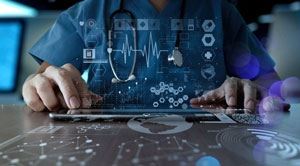 Healthcare is dramatically being influenced by companies and technologies coming from outside of healthcare. For instance, technological leaders such as Google, Facebook, Microsoft, Amazon, and non-technological enterprises such as Berkshire Hathaway, Morgan Stanley chase, and Goldman Sachs have allocated a significant amount separately for healthcare investments. Leaders in healthcare believe that traditional healthcare enterprises are suddenly grappling with issues ranging from technological disruption such as AI to change in regulator behavior. Moreover, elected representatives have also centered their campaign on healthcare because developed and developing nations face issues of the aging population. Furthermore, all these changes have empowered consumers, and c-suite executives believe that increased consumers empowerment is opening doors for new competition in the healthcare space challenging the traditional healthcare landscape. New entrants are differentiating themselves by offering better access, convenience, and cost transparency.
Still, challenges remain for revolutionizing healthcare industry—the rising pharmaceuticals cost, particularly the generic medicines. Hospitals are continuously failing to incorporate a business model to control and tame the medications cost the patients have to bear. Moreover, rising medicines cost reflects another side of the coin. The rise in labor costs demonstrates the impact of consumer price index inflation. Another debilitating factor in the increase in labor cost is the aging population; as the population ages, enterprises hire humans to take care of patients.
Check ou : Top Healthcare Startups (Flatiron Health, NeuroFlow, POMIET Health)
Traditional healthcare enterprises find it expensive to maintain the site since expansion involves infrastructure investment. The expansion plan takes a toll on the enterprise's balance sheet. These actions are a result of growth and sustaining long term profitability.
As the population ages, we see a shift that a higher percentage of Medicare business is establishing partnerships to sustain profitably. For instance, companies like JPMorgan, Amazon, Berkshire Hathaway, Google, and Apple are seeking to control their healthcare costs, which can translate to less commercial business for hospitals. Furthermore, governments have less ability to keep raising healthcare prices. Instead of contrast, there is a more significant movement toward softer increases or reduced reimbursement.