Industrial IoT Transforming Industry
By CIOAdvisor Apac |
Friday, November 30, 2018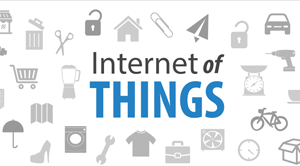 The 'Industrial Internet of Things' includes an extensive range of technology from cloud computing to semiconductors and machine learning to artificial intelligence. With the help of these technological innovations, businesses can enhance their work processes and make it more efficient. Using digital technology of IoT, businesses and industries will see a massive transformation. The impending opportunities for IoT incorporate client and supplier relationships as well internal procedures. The Industrial Internet of Things opens numerous opportunities in optimization, automation, asset performance management, smart industry and intelligent manufacturing, industrial control, the creation of new revenue models, and industrial transformation.

IoT projects can offer an entirely new business model such as product-as-a-service. Therefore, the right people are required to assess opportunities and create ideas to fit a business's need, budget, time and culture. Building reliable machines and minimization of maintenance downtime requires the right decision-making.

Adopting an IoT strategy instead of a conventional machine-to-machine approach pays off because it simplifies the connections to appropriate analysis software hosted on the cloud. IoT approach supports numerous configurations, for instance, if low latency response is assured, an IoT approach can amalgamate local servers. The range of capabilities was of late summarized by Brett Murphy of RTI as a range from 'monitoring' to 'optimization' where information from at least one asset can be analyzed and the outcome utilized by an operator to change settings for better execution, up to 'autonomy' where the IoT software makes the alterations automatically.

Monitoring, optimization and autonomy happen in a manufacture's organization and can be made local to production groups. They can be transformational as they could open up subsequently for manufacturing initiatives.