Insurance and Management for Transactional Risk, Gaining Popularity among the Buyers and Sellers
By CIOAdvisor Apac |
Monday, October 28, 2019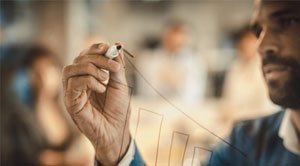 Transactional risk management and insurance, support both the buyers and sellers, for a smooth negotiation of liabilities.
FREMONT, CA: Transactional risk insurance solutions help the buyers to address transactional issues and improvise their bids. The risk increases when the period of entering into a contract and settling it takes a long time, and it can be reduced by utilizing forwards, and options contracts as the exchange rates move.
The transactional risk insurance delivers facilities like identifying and addressing the pre-closing liabilities. It also manages future risk, determines the future structure and cost of post-closing risk and insurance programs. The insurance protects from financial losses, avoiding the inaccuracies in the representations and warranties. Enabling the insured to reduce or eliminate an accidental tax exposure arising from the tax treatment of a transaction or investment. The insurance institution can evaluate the amount of loss and calculate the damage resulting from the other party for fair claims.
Transactional risk management is one way to control the risk. The administration generally integrates the credit risk management functions or overall risk management process. The risk management institutions combine specific steps like adequate risk management policies and procedures, effective method for reporting and analyzing the exchange rates, regular monitoring for the better transactional conditions, and proper control over audit functions. Ideally, the centralized transactional risk management function benefits the organizations. The properly established guidelines and limits can create a secure and controlled network for investment.
Where the transactional risk management program improves the current status for managing risk and delivers valuable insights for a better view, the transactional risk insurance can make it easier for both the buyers and sellers to settle the agreement smoothly. Both the transactional risk management and insurance helps the business to gain strategic advantages in the market.