IoT and Cloud Computing working Hand-In-Hand
By CIOAdvisor Apac |
Wednesday, February 06, 2019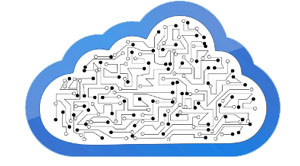 The internet of things (IoT) is one of the most advanced technologies that are reshaping industries like health, business, or education. A number of devices are able to connect to the internet and allow organizations to tap into devices without physically operating them. According to Gartner prediction, there will be 25 billion devices connected to the internet by 2021. But as information and data are increasing companies are facing to process all the data IoT has generated.
Here cloud computing comes in. The cloud allows IoT devices to store the data they produce without having to waste space on physical servers. With adopting IoT devices in the infrastructure the companies should switch all their data and information to the cloud. Following are some of the ways that the companies should prepare themselves if they are looking to integrate IoT devices with the cloud:
Visibility & Scalability: IoT devices should allow cloud networks to see the devices if they are working together. Also, cloud providers have to ensure their software can detect IoT devices. Devices, connected in the network should be capable of creating an address and information that the cloud can interpret.
Cloud networks have the ability to scale up and down the number of devices it detects. As IoT has the potential to expand a business's infrastructure, companies should also expand cloud alongside it.
Check Out IoT Solution Providers - LX Group, PTC [NASDAQ: PTC], RenGlobe Tech Solutions,...
Smart security: Devices that have no connectivity pose zero security risks to networks. Once a device is introduced to network connectivity it suddenly becomes vulnerable. The device needs security measures to prevent malicious attacks from the outside. The devices should be treated like any other computer or mobile device.
The inclusion of edge computing: Edge computing can diminish the burden of the cloud. It can process the data closer to the IoT source before transmitting it to the cloud. It aids to reduce the effects on bandwidth, storage, and cloud computation and enables the cloud to operate elsewhere.