IoT and its Implementation
By CIOAdvisor Apac |
Friday, April 05, 2019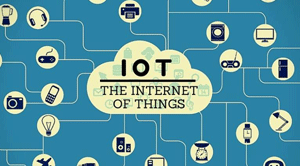 IoT (Internet of Things) involves different technologies, devices, and processes. Together they are transforming enterprises operations, enable automation, and deliver valuable insights. But to implement an IoT project successfully in any sector few factors needed to be considered, following are some of them:
IoT device management: IoT relies on physical sensors and devices like cameras, sensors, and motion detectors that are placed in equipment or space to collect data. Enterprise should deploy IoT technology to recognize the problem and solve. They should acquire suitable devices to perform the tasks. The devices should be fully functional and updated with appropriate firmware and required security settings to achieve a continuous feed of data.
Edge devices: Devices should be connected to a common network to communicate with each other. Collected data is processed in real time using edge computing tools. The tools allow the collected data to be processed, scrubbed and formatted at the point of origin before sending over to the central console or the cloud server for analysis.
Check Out CIOAdvisor's TOP IoT Solution Providers - LX Group, PTC [NASDAQ: PTC], RenGlobe Tech Solutions,...
Cold and hot path analysis: To fully capitalize on the data generated by IoT devices, Artificial Intelligence, and machine learning are utilized to analyze data that has been collected and stored for an extended period, known as cold path data. Hot path data analytics is the process of real-time data from the sensors. Machine learning algorithms can be integrated into an edge device to enhance decision-making processes. The hot path analysis is deployed using complex event processing technology (CEP) after the initial data pattern is established using cold path analytics.
Data storage: The data is moved between the systems, and into the cold path analytics for additional processing, or retrieved for reporting. Enterprises venturing into IoT projects should consider their business goals and objectives to identify the amount of data required for an adequate analysis
System integration: Companies should consider the different dimensions and layers of technology.
The data is relayed to dashboards to visualize the insights, system status, and impending maintenance.