IoT Enabling Mining Businesses to be More Competitive
By CIOAdvisor Apac |
Friday, November 30, 2018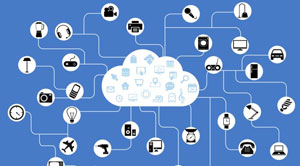 The pressure to reduce product price, rising labour cost, and difficulty to find high quality deposits in lower sovereign risk countries, is compelling the mining industry to adopt IoT technology to gain a competitive advantage. The numerous ways in which IoT can assist the mining businesses to remain competitive are as follows:
1. Remote monitoring ensures enhanced efficiency and security due to better traceability and visibility.
2. Automation of machine operation and maintenance that leads to novel collaboration models with OEMs for monitoring purposes.
3. Increased safety of man and machine through optimization and coordination of mining operations.
4. Standardization augments agility and novelty in business models at operations level.
5. Possibility of Predictive maintenance enables reduction of costs and promotes rapid response to events. Spare parts of machinery or manpower can also be ordered/preparedin advance.
6. Real-time data and analytics with 3D visualization tools and sensors are used by geologists, mine planners, supervisors, drilling teams, and pit controllers to measure oil temperature, contamination, engine speed, tire and brake pressure, frame rack, bias and pitch, and vibration. Such data aids scheduling maintenance and alerting workers about potential problems.