IoT for a Safe and Easy Commute
By CIOAdvisor Apac |
Friday, November 30, 2018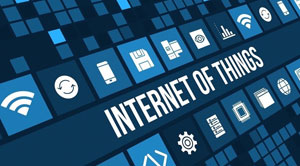 It is safe to say that Elon Musk's Tesla has reinvented the wheel with its electric car lineup and the autonomous driving technology. Never before had the concept of autonomous electric vehicles been more appealing, owing to the contribution of Tesla in allowing the average consumers to lay their hands on a piece of technology that is more than just a chariot on wheels. Though there is a huge debate on whether Tesla offers true autonomous driving or not, the idea of leveraging the benefits of 3D cameras, sensors, and software-guided cruise control to allow drivers to take their hands off the wheel, even for a small minuscule of time, is intriguing.
(CIO's Insight: What's The CIO Got To Do With The IoT? )
This is probably one of the best applications of Internet of Things (IoT) in the transportation sector. By employing similar techniques such as assisted lane keeping, pre-collision breaking, blind spot monitoring, and adaptive cruise control, transportation regulatory authorities and solution providers can enhance the safety protocols of vehicles for easier commutes. Additionally, quite a few smart city solution providers and IoT pioneers are developing assisted traffic control, which automates traffic lights and parking meters based on the real-time traffic data. As a result of these advancements, new cars sold in the United States will have build-in pre-collision breaking systems, as per the recent agreement between the National Traffic Safety Administration and the Insurance Institute for Highway Safety (IIHS).
---
You may like: Five Key Steps To Building A Successful Strategy For The Industrial Internet Of Things
By Peter Zornio, Chief Technology Officer, Emerson Automation Solutions