IoT: The Future of Customer Journeys
By CIOAdvisor Apac |
Friday, November 30, 2018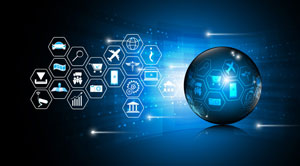 As the IoT technologies develop at a faster rate, the nature of the connected business is changing for every industry. The IoT enables the investigation of unstructured data taken from any connected device, and thus making it simpler and easier to collect and explore. And this is beneficial for B2C businesses when these connected devices are in the hands of the consumers.
For the retail industry, it is crucial to note how IoT has changed and is changing customer experiences. For today's retail industry, customer experience is a significant factor. The salient feature of IoT is to collect data related to customer interactions with various products or services. There is a tremendous benefit for those retailers who are able to analyze the patterns of their consumers' behaviors towards their products and services. This can shape them in better ways to understand their customers' needs, wants, and desires. Therefore, customer experience is becoming just as important as cost and product performance in the retail industry in many ways.
In the insurance sector, organizations are blazing a trail with their partnership with other brands as IoT is a powerful tool for improving customer experiences. For instance, Aviva has partnered with Canary to give customers peace of mind and reduce the number of claims that are made. Also, Ocado has partnered with Amazon Alexa to create improved customer services and voice-controlled deliveries for their online supermarket customers. The ultimate goal of the partnership is to deliver personalized promotions for Ocado's customers and help them to match the supply to meet customer demands. It is not hard to imagine why customers lose interest in the businesses that are not able to offer them a personalized customer experience.
The rule of IoT is—more connections create more information, which leads to better opportunities. IoT will continue to expand; organizations just need to look at the growth of IoT providers to deliver better customer engagements.