IoT to Drive Business Strategies
By CIOAdvisor Apac |
Friday, November 30, 2018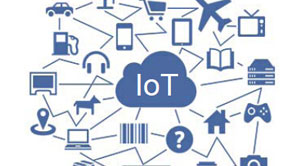 Business Intelligence (BI) has become the cornerstone in every industry. Data is being leveraged by market leaders to provide the extra competitive edge within the industry. One such data gathering technology revolutionizing the market since the last decade is the Internet of Things (IoT). Today IoT devices are being used to create surgical nanobots to interstellar satellites, but the immense amount of data gathered by these devices are impossible for a human to compute and analyze. Thus, AI and supercomputers are being utilized to improve the processing capacity of the gathered data and create an insightful report that would help businesses drive their customer satisfaction.
---
Suggested Read: What's The CIO Got To Do With The IoT?
By Sharon Gietl, VP of Information Technology and CIO, The Doe Run Company
---
These IoT devices are being implanted in smart homes, offices, and public areas to generate a large number of unstructured data that can be processed to determine consumer preferences, selling points, and other essential factors. These smart assistance devices such as—Amazon Alexa, Apple HomePod, Google Home—are often connected with smartphones, thus the data gathered from the IoT on consumer behavior and search history from the smartphones, tablets, or computers can be leveraged by online e-commerce sites to create an AI-powered algorithm to provide personalized content.
Businesses and manufacturers can utilize the insightful reports gathered from IoT devices to customize products and services to target specific demographic communities. Additionally, the data gathered from the IoT devices can be utilized by businesses to automate group segregation based on preferences, activities, social media likes and dislikes by feeding the data into machine learning programs to create a personalized consumer experience. Moreover, marketers can leverage the data to predict future trends and anomalies to improve their sales operations and business strategy. The insights gathered after analyzing the data from various IoT devices empowers businesses to run predictive diagnosis and prevent any form of serious damages, improve uptime, and efficiently manage the maintenance process of assets on time.
In fact, businesses and large industrial corporations alike are deploying IoT and Industrial Internet of Things (IIoT) to improve their asset performance monitoring and operational capability as well as run diagnostics automatically. IoT sensors are also being used to reduce operational expenditure by enabling technicians to understand vulnerable areas and dispatch field personnel for repairs. Moreover, these sensors can also be used by businesses to measure the use of electricity, wastage of raw materials, and other factors.
Given the progress in IoT implementation, it has become one of the most sort after technology necessary for businesses of all sizes.
---
You may like: Five Key Steps To Building A Successful Strategy For The Industrial Internet Of Things
By Peter Zornio, Chief Technology Officer, Emerson Automation Solutions