IoT-enabled Retail Banking
By CIOAdvisor Apac |
Friday, November 30, 2018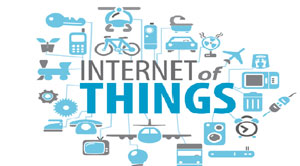 IoT has not infiltrated the retail banking space like how it has caught up with other sectors, say, manufacturing. Banks have largely been enamored or focused only on digitization to outpace competitors or upstarts. It is fair to say IoT has not really caught the imagination of banks.
However, the retail banking sphere might make do with some innovation in terms of faster payments, improved operability, and more responsive mobile services. Though there has been interest in AI and RPA (Robotic Process Automation), sustained efforts have been half-hearted to say the least. Banks fail to realize, IoT offers banks the opportunity to accumulate information on customers, personalized experience, and improved efficiency.
Lately, IoT has introduced a range of wearable devices, payment methods, contracts that could help retail banking go a level-up along with chatbots offering better customer experiences and capabilities for banking at home. Being an easy and affordable method of automating customer services enquiries, chatbots have seen significant rise in adoption numbers in the retail banking sphere. In result to a growing ecosystem of devices, wearable devices have also been an equally one of the easiest 'win' for banks so far. Additionally, Blockchain's potential to keep a secure record of authenticated transactions has been much discussed, in financial services and beyond.