Is Blockchain the Solution for IoT Security?
By CIOAdvisor Apac |
Friday, November 30, 2018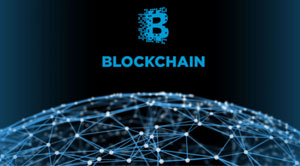 Garter predicts that by 2020 more than 20 billion Internet of Things (IoT) devices will be a part of our day-to-day life. However, the IoT still lacks interconnectivity between devices, transparency monitoring, and proper authentication. It creates a limitation for business models to leverage these devices for the value that data provides due to low product utility and faulty security. This problem can possibly be solved with peer-to-peer technology—blockchain, as it reduces data tampering and breaches by encrypting information. Hence, it will build trust among people on the interconnectivity of the IoT system and increase the data flow gathered by the devices.
Due to the decentralized nature of blockchain, businesses can reduce complexity and cost associated with trading and tracking data across several IoT devices over a large area. Additionally, the business operatives would effectively save time and will provide high range of data security without added infrastructure.
Blockchain provides customers who are not familiar with the unknown device to be able to trust the data transaction due to the ledger system, distributed storage, and the encryption security. It creates a seamless customer experience by maintaining privacy by recording every transaction without human intervention and fast-tracking data trade across various connected devices. Furthermore, only the machine has access to the data, therefore it cannot be changed or manipulated by humans.
The complex nature of the IoT devices and its manufacturers often provides opportunities for fraudulent behavior. This predicament will be remedied by the transparent record system that blockchain provides as it will be easier to track any such events.