Is Gaming Industry the New Target of Blockchain Revolution?
By CIOAdvisor Apac |
Friday, November 30, 2018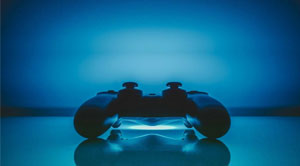 Gaming companies are now eyeing on the possibilities of using Blockchain innovation to ensure that online gaming results are not manipulated. The online gaming industry has seen blockchain offerings which could impact the trade which is already booming, bringing in improved security for gamers. Let's have a look at how blockchain is reshaping the gaming industry.
1. The significance of gaming items
The gaming industry is always revolutionizing, with gamers becoming highly competitive and striving hard to possess something which their competitor's don't have. It is a time-consuming process, and gamers invest a lot into them. With the introduction of blockchain in this industry, the value of these items is set to increase, due to there being more ways to use and trade these items.
2. Hacker-free storage
Gamers safely possess the things they discover in games and blockchain makes sure that these items are more secure using encrypted blockchain ledgers. It is difficult for the cyber actors to hack all the nodes of the blockchain.
3. The decline of the black market
Game developers depend upon royalties of traded items, but many trades have taken onto the black market if government restrictions are brought in. These activities can also result in creating opportunities for scammers to operate and take undue advantage of the gamers but with the implementation of the blockchain, this step is difficult because of the ledger technology. Moreover, with this technology, the server owner will be able to collect the deserved revenue for any sales or trade items they develop.
4. Parallel Gaming Universe
Gamers always wish to expand and discover new virtual territories. Parallel gaming universe is a perfect fit for this to happen, and blockchain technology would be the right ticket to seeing it happen on a regular basis. Here comes, smart contracts which are responsible for authenticating the data while the distributed ledger will help in visiting different games with items and characteristics.
5. A big No to Vote Tampering
Gamers are interactive and take advantage of voting whenever the opportunity arises. Voting comes in through ceremonies, awards, item releases, and many more things. There are high chances for a hacker to tamper the results of any vote count and manipulate the outcome in their favor. Well, again smart contracts will make sure that this process becomes near to impossible and the gamers' collective vote is the actual and correct result.
These are a few perks of integrating blockchain in the gaming industry. There will be more advancement and more safety as this technology advances. The sooner organizations implement this technology in their existing infrastructure, the sooner they will realize the potential this new development brings in.