Learn How You Can Secure Your IoT Environment
By CIOAdvisor Apac |
Monday, June 17, 2019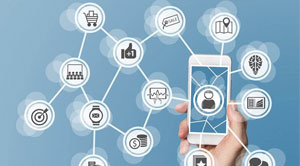 FREMONT, CA: A hack or an unauthorized data breach can break the foundations of an entire enterprise. As the internet of things (IoT) expands with the digital eruption of new technologies, the introduction of additional touchpoints in a company's networks creates a higher risk of being hacked. Every single day the media is reported with hacks and data breaches, setting an alarming statistic for the cybersecurity experts to digest. However, with the right approach to secure the loopholes, a business will be able to enjoy the full potential of IoT technology while mitigating the risks. With the inclusion of every touchpoint comes another unauthorized gateway to the network.
Check out : Top IoT Companies
As hackers become proficient with their ski
The capability of IoT sensors to monitor data in a self-contained environment makes it a perfect fit in the detection of security risks. Collection of independent software from segregated IoT systems makes the network more secure. Simultaneously, in theoretical words, the inclusion of IoT devices further increases the hackable systems. The unauthorized access to an IoT system provides cybercriminals to manipulate, tweak, and tune real-time data affecting the accuracy of the system. A sophisticated security system is needed to maintain a balance between convenience and risk. To avoid future complication and difficulties, the first step that the user needs to do is create a strong password for a robust encryption system.
IOT COMPANIES:AppShare Technologies Inc, BISTel, Buddy Platform Limited
As hackers become proficient with their ski
lls, the ability to detect security failures by general users decreases significantly. The security of IoT, therefore, demands an elevated approach in the form of regular checks, encrypted passwords, scheduled checks, and user training. With the human error coming into play, the education of untrained professionals is the hardest part of the system. However, a methodical and a systematic approach can be the palliative way to prevent IoT devices from being hackable touchpads on open webs. Even the slightest business routine involving third-party platforms can be a potential pathway for cyberattackers. But the security experts and management teams are confident that with the right preventive measurements, the entry of cybercriminals can be eliminated.