Leveraging Insurtech for A Competitive Edge
By CIOAdvisor Apac |
Friday, November 30, 2018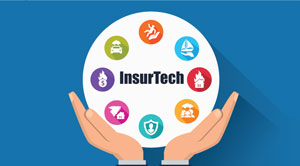 Today's digital world has resulted in consumers having access to online information on insurance products, compare available prices with carrier options and apply coverage using lucid processes. However, brokerages and agencies are struggling to provide their consumers with such easy options and are unable to adapt to the new digital infrastructure, ultimately falling behind. They can invest in a few things to provide their customers a better experience and get a leading edge.
Partnering with organizations that help customers to find you online is a very effective move. It is important to transform your website as it should do more than just being an electronic brochure and providing your contact details. Consumers want to see exactly what they are looking for, be it booking movie tickets, online shopping or booking a taxi, they want it done instantly. Insurance agencies have to deliver in a very similar way to result in a conversion.
---
Suggested Read: Keys to Effective Financial Leadership to Drive Revenue Growth
By Ken Judd, CFO, Keste
---
Brokerages have started using chatbots having AI that is able to communicate with the consumers and answer their questions while initiating a conversation. The bots are capable of logging all the call-backs for the staff to fix on the important sales. Insurtech developers work with the brokers to develop the language they require for their webpage.
Brokers and agents can also use intelligent software platforms to understand the data to get better insights into their customer behavior. Agents and carriers alike can gather large quantities of consumer data with intelligent data analytics and package that data to get the maximum benefit and get more customers.
Insurers can achieve significant cost-reductions leveraging Insurtech, decrease ongoing infrastructure costs that will free the staff to sell more policies and drive conversions. Smart tech partnerships with improved online experience and analytics can help with further savings and be getting a competitive edge.
---
You may like: Financial Planning Allowing for Calculated Risks
By David J. Rodgers, SVP & CFO, Briggs & Stratton Corp