Look Out for these Seven Indicators Before Leaping to the Cloud
By CIOAdvisor Apac |
Tuesday, June 11, 2019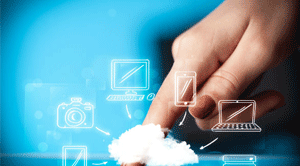 FREMONT, CA: Numerous enterprise IT teams have undergone problems regarding the migration of physical on-premise networks to the newly updated cloud solutions. Despite the hype of how cloud technology is better than rest, migration has been a problem since no two sets of data are similar between different companies. The characteristically differing data will result in causing issues like service outages, missed security threats, and performance problems, when the migration of the data hasn't been smooth.
All the issues that are born about cloud stem from a fundamental misconception. The lack of visibility of operations occurring on the cloud leads to many confusions during the transferring of data. During the migration of data to the cloud, moving the workloads is as simple as "lift and shift", but everything else—network monitoring, security architectures, compliance and troubleshooting activities—is not so simple. The highway to a successful deployment is to acknowledge beforehand the issues that exist and confront those potential issues.
The seven sins to avoid before it causes services impacting solution are:
1. Assumptions should not be made before conducting a thorough investigation.
2. Selection of cloud provider without conducting any research.
3. Ignorance in the matter of solution management.
4. Trusting the cloud vendor to provide security of the company's cloud solution.
5. Lack of preparation and planning for monitoring function and network visibility.
6. Overestimating the solution's performance capabilities.
7. Belief on the hype about industry and vendor competency.
The primordial factor that assists in smooth migration is to realize why migration necessary and what needs to be migrated. After a thorough understanding, the choices made on the characteristics of a public cloud migration solution will dictate the data visibility, data access, and long-term costs, including the total cost of ownership (TCO).
To make quicker decisions, smaller details are skipped by the company while weighing the different options. This move is a turning point and has the potential to determine the project's success.
Time spent on the management of the cloud solution is a perennial concern with good reason, and one of the significant working factors of TCO. In the cloud solution, the value proposition is quoted to reduce the cost to deploy and maintain new services. The security of the cloud technology is also a key driver, and it must be forethought rather than an afterthought, with specific "Do's and don'ts" which might take experts years to understand.