ML-driven Innovations: A Key Requisite for the Pharma
By CIOAdvisor Apac |
Friday, June 14, 2019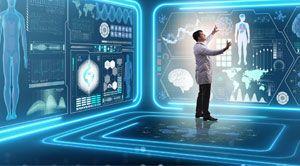 As far as machine learning (ML) efficacy is concerned, data flood can almost always achieve better results— and the pharma industry is sitting on a goldmine of information. McKinsey reports that big data and ML could produce an annual value of up to $100B in pharmaceuticals and medicines. ML's pharmaceutical apps gaining momentum, should look beyond the hype and discover the underlying trends in the company. Stated, the quicker the pharmaceutical industry grows, the more insights data science and ML bring to the table based on biomedical information. To a few, the concept of applying ML to patient information by pharmaceutical companies is a chilling outlook rather than something to embrace warmly.
Most pharmaceutical companies interested in information on patients use ML to identify remarkable patterns in a set of hue information. While human specialists can only handle so much information at once, these intricate algorithms can conquer a whole number of data in seconds to generate helpful ideas that can save life or point scientists toward a fresh cure. As more and more pharmaceutical companies pour financing into it, the enhanced focus on ML in the field of health care analytics will become more noteworthy. Whether they invest in predictive, descriptive or prescriptive apps, pharmaceutical companies will always discover use in their race for the marketing of new drugs to the public for ML algorithms.
Sooner rather than later, the merging of patient information for marketing will become a vital facet of the pharmaceutical industry.
At last, with the assistance of AI assistants, patient information will be digested by smart algorithms and leveraged to generate vital fresh perspectives. Big pharma is already tapping into AI to increase attempts to discover drugs, mainly as it is a scalable way to finance overall research. Those who doubt ML's authority to save a life should consider how to use these algorithms to classify illnesses and look for new cures.
Big data is so essential that it even gets into large pharmaceutical companies. No one is sure what's in store for healthcare's future, but it's evident that pharmaceutical companies applying ML to patient information are helping pioneer new medical treatments.