Mobile Sector in the APAC Region Is All Set to Grow
By CIOAdvisor Apac |
Thursday, August 29, 2019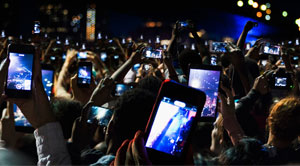 The APAC region would see more revenue growth taking place in the mobile services sector chiefly driven by mobile data segments through 2018- 2023. The area is expected to witness a multitude of trends in the coming years with respect to mobility.
Fremont, CA: It is exciting times for the mobile sector in the APAC region with the industry expected to play a crucial role in economy and GDP growth in the coming years.
Mobile-based internet uptake is evolving rapidly across APAC, and smartphones becoming way too familiar has resulted in customers continuing to grow towards enhanced connectivity and digital services.
Countries across the APAC region are at different stages of digital transformation. As a result, it becomes difficult to arrive at a unique policy framework as national governments have to tackle their individual challenges with respect to mobility.
Check This Out: Top Startup Companies
Last year, the total contribution from the mobile sector towards social and economic development was 5.3 percent of GDP. Countries continue to benefit from enhancements in efficiency and productivity resulting from the enhanced take-up of new mobile services. Taking all these into consideration, the mobile industry in the APAC region is sure to surpass $1.9 trillion by the year 2023.
The 5G Is a Reality
In some countries, such as Australia, Japan, and South Korea, 5G has become a reality, and these countries are already striving to become worldwide leaders with respect to the 5G technology. These countries offer huge potential with respect to the potential of innovative services along with connected devices running on the 5G networks.
5G was officially launched in South Korea in the initial days of 2019. South Korea's chief mobile operators, including LG Uplus, KT Corp, and SK Telecom, have launched commercial 5G to customers, thereby making it the first country with nationwide 5G availability across the globe.
Within a month of 5G Launch, the Ministry of Science in the nation announced that around 260,000 customers had signed up for these services. Towards the end of May, 5G usage was about 1.3 GB per day, as reported by LG Uplus.
By the end of 2019, five more nations are expected to launch 5G networks. The number is likely to go upward towards 2020. This affinity towards 5G in the APAC has been noticed by the Asian mobile operators. They are expected to invest about $570 billion from 2018 to 2025. A considerable portion of this huge investment would be invested on 5G deployments.
While 5G is emerging as a critical trend, regulatory authorities and governments have two options. They can actively create a favorable business environment, which can permit mobile operators to implement 5G networks rapidly and broadly. The other option is to analyze the suitability of current regulatory conditions and decide to go ahead with 5G implementation or wait until 5G operators could justify its deployment. The rapid development of mobility in the region is already putting pressure on the government to bring in alterations in the existing regulations concerning mobile networks.
However, the other countries in the region are being more cautious about adapting to the latest mobility trends. In several developing countries, 4G is likely to dominate the mobility space at least until the next decade. It is uncertain whether people would be willing to spend more on 5G as their requirements are being met with already available 4G.
In the wake of these developments, there is more focus on facilitating advancements in these developing nations with respect to digital payments, and cross ecosystem collaboration for developing future-oriented digital societies.
It is expected that through 5G, the region's economy would benefit from about $890 billion in the upcoming 15 years. Also, key sectors, including utilities, professional services, financial services, and manufacturing, will continue to benefit from innovative technologies.
Mobility Becoming Critical for Social and Economic Development
Mobility would continue to play a significant role in socio-economic development across the APAC region. The connectivity gap, which still exists in the area, is certain to get filled with more and more consumers adapting to mobile networks. Over the imminent seven years, about 850 million people in the Asia Pacific would begin using the internet on mobile for the first time, thereby bringing the total number of mobile internet users in the APAC area to about 2.7 billion by the year 2025.
This anticipated growth with respect to connectivity is enabling the mobile sector to increase its influence concerning the UN's Sustainable Development Goals. In turn, this growth is spurring adoption of mobile-powered tools and solutions that intend to enhance livelihoods in low and middle-income countries.
Meanwhile, several other crucial components, including payments and identity, continue to evolve at a faster rate, and governments will require to ensure they go on to developing policies that are modernized and appropriate.
Start-ups Playing Crucial Role
The current mobility sector in the APAC sector continues to be influenced by start-ups. Mobility operators, along with start-ups, possess a range of assets and requirements, which extend beyond each other to generate probable synergies and opportunities for increased collaboration. These associations can let loose industrial opportunities besides extending a robust socio-economic influence on local populations and business ventures.
New Policies
To leverage the advantages of a potential mobile society, there was never a greater requirement for governments to extend policies which foster faith in the digital environment. Data privacy frameworks, which safeguard citizens' data along with a countrywide digital identity scheme that can extend the trust of common people, is the need of the hour.
It has become the responsibility of the government to accelerate the progress of evaluation and convergence of the data privacy frameworks which empower data to flow seamlessly while maintaining certain levels of protection.
Few Top Startup Companies: Entoss Technologies, EZswitch, Labrys, Legal Miner