Niche Industries Ready To Use Robots
By CIOAdvisor Apac |
Wednesday, June 12, 2019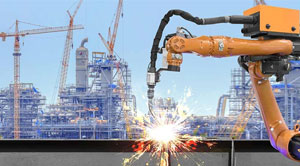 FREMONT, CA: Robots have already occupied various tasks in industries like manufacturing, with machines working continuously and giving humans the time to work on intelligent tasks. There are some unconventional ways industries that the robots are being put to use in. They are:
Restaurants: Robots have established the fact that it can run the restaurant with IoT and AI, working in several posts like receptionists, waiters, and cleaners. A key advantage of hiring robots is that they save 20 percent on the cost of spilled drinks.
Robots as Teaching Assistants: Teachers use the robots in large classroom interaction to have adequate face-to-face interactions with students. Although robots cannot replace teachers, it can directly aid the student in learning and supplement a teacher during sessions.
Robots for Crop Harvesting: Pneumatic arms powered by compressed air can help the robot carry out tasks like automatic crop harvesting. Agriculture industry might hire the most robots since it won't take breaks and provides more efficiency. The robots will fill up the gap between demand and produce by dealing with the labor shortage issues. Technologies like image recognition, real-time scanning with AI and additional limbs with pressure sensors are also used in automatic harvesting robot.
Crime Investigation: The police forces use robots to scan and check the scene of the crime in a detailed manner and pinpoint the probable location of the criminal in the situation of alert. In cases where it is too dangerous for the police to go after the criminal, robots programmed to carry out the same tasks are used.
Medicine: Hospitals have robots for distribution of medicines on a regular schedule to patients and refill medication in appropriate intervals. Robots in medicine can perform complex surgeries as well, under the guidance of a surgeon.
Protection: At homes, robots are used for security and wi-fi friendly robots are deployed to watch, monitor, hear, and speak on demand, like a personal assistant for the house.
Robots have become an essential resource for mankind not only in conventional industries but in niche industries, taking over prominent tasks.
Robotics companies:Evermethod, Elevondata, Starship Technologies.