Points to Remember to Drive Machine Learning ROI
By CIOAdvisor Apac |
Friday, November 30, 2018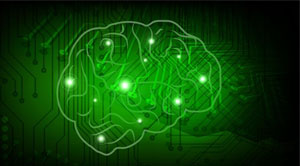 Organizations today need machine learning to make more accurate data-driven decisions and solve the problems. Although machine learning has evolved as a game changer in the last few years, it also presents many of the similar challenges as other analytic methods. Thus it is crucial for organizations to have the precise knowledge about the common machine learning mistakes that they must avoid while incorporating this technology into their analytics strategy.
The mistakes are as follows:
1. The absence of data scientist while planning for machine learning: Organizations across the world are facing the challenge of finding talented workers with adequate knowledge of analytics. Without them, planning to incorporate machine learning into any system in the organization can be risky. The skilled analytics professionals and data scientists bring a unique blend of computer science, domain expertise, and mathematics. Data scientists who are experiencing enough demand high compensation packages and engaging projects too.
Thus to recruit them organizations should work on developing analytics center of excellence which can work as analytics consultancies. They should invest to build relationships with different universities and try to create internship programs. Developing talent from within the organization and making analytics more approachable can also be of help.
2. Working with the wrong data: The quality of data, organizations are dealing with is one of the crucial aspects of any business in today's date. Lack of data quality can lead organizations to spend the majority of their time in preparing data and in dealing with several quality issues thwarting their business scenario. Organizations should take steps to mitigate these problems by securing data and its governance. They should further work on data integration, data integration preparation, and exploration.
3. Adapting to machine learning with insufficient infrastructure: Time and again organizations fail to manage different aspects of the infrastructure with respect to machine learning. This can fail reliable, rational database management systems as well. Thus organizations need to plan for several areas and ensure that they build the infrastructure to handle machine learning. They should build flexible storage places that can meet the data requirements and provides room to mature with advancements in technology. Organizations should build a powerful computation infrastructure that can enable data scientist to go through several techniques and models of data preparations.
Hardware acceleration is also crucial for organizations. For organizations that have distributed frameworks data and tasks split across many connected computers reduces the execution times. They have to make sure that the distributed environment is well-suited to machine learning.
Other aspects that organizations should focus on is the compute resource consumption and storage which can be highly dynamic with machine learning. In these situations, infrastructure elasticity becomes essential as it can allow the more optimal use of limited computational resources.
4. Implementing machine learning without a strategy: Data-driven organizations invest years in developing beneficial analytics platforms. But choosing when to incorporate newer, more complex modeling methods into an overall analytics strategy is a difficult task. Organizations can position machine learning by extending the analytical process and other decision-making tools already in place, and many of them have been benefitted by doing so.
Sometimes when markets have different segments, organizations can resort to applying different predictive models to each segment. Using the model factory approach can help organizations to build models automatically across several segments. It increases accuracy and efficiency in any business as well.
5. Difficulties in interpreting or sharing model methodologies: A major difficulty with machine learning is that most machine learning algorithms are seen as black boxes. In some industries, such as banking and insurance, models have to be explainable due to regulatory requirements. It's a complex process and organizations are looking for ways to make the process simpler. For this, a hybrid strategy of machine learning techniques and traditional approaches can be a solution.
A hybrid strategy of traditional approaches and machine learning techniques can be a viable solution to some problems in interpretability. Some solutions to interpretability problems are adopting advanced regression techniques, using machine learning models as benchmarks.