Possiblities for Blockchain in Online Gaming
By CIOAdvisor Apac |
Thursday, December 20, 2018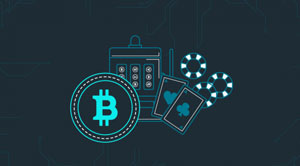 Blockchain technology has already intervened into many online businesses and now displays its potential in online gaming business as well. Online gaming already has a robust stand for itself and with combining blockchain to it will certainly leverage the industry to whole new heights. Keeping capabilities of blockchain in mind predictive outcomes have been listed below ensuring it to be an asset for both, gamers and developers.
Incentivizing the Game Points
Game points or coins earned as rewards are only useful within the game for making purchases to new weapons or upgrading the versions. Outside the game, these coins are of no use whereas Blockchain uses a digital token system which once listed on a third party exchange can be interchanged with other cryptocurrencies such Ethereum and Bitcoin. This concept is potent enough gravitate the traffic towards online gaming.
Ownership over rewards
Rewards are a prominent attraction to online gamers allowing them to personalize their gaming profile by applying purchased skins. Example of such skins can be seen in games such as Need for speed and counter strike. Ownership of these skins has always been argued to lie with the one who holds the title. As blockchain eliminates third-party intervention and allows peer-to-peer trade players will be free to gain full control of the skins they have earned.
Eliminating the Black Market
Online gamers attempt to sell their virtual rewards including skins and accessories which are often not supported by the titles. This results in gamers diverting towards the black market and getting tricked and scammed. Blockchain holds the capability to eliminate the scenario as it does not require any third party intervention to carry out a trade. Developers must incorporate this technology into their game module by providing a safe, secure and fast environment to trade virtual goods. The peer-to-peer trade will support the validation of transaction resulting in greater demand of the game.
Exchange of Rewards
Currently, rewards of one title are usable only within it. Gamers always wish to transfer their rewards from one title to other and blockchain seems to fulfill their wish. Digital token system will not just allow gamers to exchange their rewards with cryptocurrencies besides vice-versa will also be possible. The concept will mobilize the rewards from one title to another; making online gaming much fun than today.
These are only a few predictive impacts that blockchain may come up with in online gaming. Other areas that might see the impacts are Esports betting, online gamer streaming and virtual real estate. Developers have already started creating blockchain driven games whose outcomes will open gates for new opportunities.