Purview of Blockchain in Mobile Application Development
By CIOAdvisor Apac |
Wednesday, January 30, 2019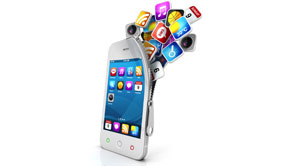 Blockchain technology is no unknown in the technical landscape, various sectors have stride towards its development. The distributed ledger is now anticipated to benefit the mobile application development. Developers from around the world see potential in the technology that will help them in overcoming the current drawbacks and achieve new milestones.
Blockchain to Offer Maximum Security
Data encryption feature makes the blockchain ledger highly reliable for data security. Mobile applications developed on the technology will be free of threats as decrypting such a system will not be a piece of cake. The overall security system of blockchain technology relies on the interconnected blocks. Intruders will face crunch time in cracking the system. Most hackers follow corrupting system data rather than gaining access to it makes the network even more secure.
Check out APAC CIOAdvisor's Top 10 APAC Blockchain Solution Providers - BitPost, Decentralized Vision, Diginex ,...
High Reliability
Data in blockchain is stored in blocks, positioned at various different locations in the network. This distributed framework eliminates the single point of failure, leading to zero chances of complete network collapsing. As a matter of fact, blockchain network replicates each block and stores them at separate locations, so even failure occurs a copy of data is available for retrieval. All in all, the blockchain technology offers high reliability which is a must for applications to function.
Transparency is at Core
Data privacy and transaction tracking are two major concerns of app developers. Blockchain automatically records each transaction data and stores it in the network, giving a complete track of transactions. Immutability feature restricts users to tamper this data or feed a fake transaction. Even the information access data is stored which allows entities to track the usage of their data, bringing data privacy to the core. Transparency becomes a key advantage of the technology alluring developers and users towards itself.
Continuous Development and Ease of Access
Blockchain continues to develop at a rapid pace leading to breakthroughs. This unhindered growth gives space to developers to experiment with the technology for their use and contribute new outcomes. Also, incorporating blockchain in mobile application development is much easier in comparison to its competitors. Unlike, others the technology is low cost and highly scalable making it more useful for ROI.