Real-world Applications of Blockchain: It's much more than just Bitcoin
By CIOAdvisor Apac |
Friday, November 30, 2018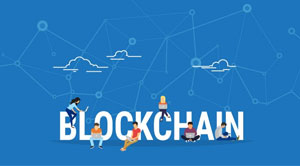 The nature of blockchain technology has paved the way for several inventions since the idea can be applied to any need of accurate record. It is also establishing the full power of cryptography in the hands of individuals, stopping digital relationships from requiring a transaction authority for transferring or receiving from the account.
With blockchain applied within the supply chain, every transaction could be documented, creating a permanent history of a product, from manufacture to sale. This could reduce time delays, added costs, and human error that affect transactions today. Documenting a product's history across the supply chain reveals its true origin and touchpoints, which increases trust and helps eliminate the bias found in today's opaque supply chains. Manufacturers can also reduce recalls by sharing logs with Original Equipment Manufacturers (OEM) and regulators. Virtually, any number of participants entering from any number of touchpoints is possible. The supply chain offers better security with blockchain technology.
The blockchain can be used in identity management to ensure personal privacy. It can also facilitate the sharing of identity information on an as-needed basis. The need for more reliable ways to identify people in the digital domain has directed to the need for digital identity management. The application of blockchain for identity management services can make the process of authorization and identity verification smoother and more secure. Blockchain's ability of unaltered record combined with methods like hashing and tokenization can help in the creation of a digital ecosystem. It enables users to access all services using a unified digital identity. Using blockchain-based personal identity verification tools can help users to verify their identity once and use the same credentials for numerous different services.
Blockchain technology in banking services presents high-level security in collecting and sending data, transparency, simple interface support, decentralization and low cost of operations. The implementation of blockchain will allow banking to remove additional mediators and to present secure payment services for customers. With the IoT, blockchain provides a secure and permanent method of recording the data processed through any smart device.
Blockchain can be considered both as a business and as a technology. Its concept and existence might still be obscure to most, but it will be a core part of the future business strategies, sooner or later.