Reinforcement Learning Gains Ground in Data Science
By CIOAdvisor Apac |
Wednesday, January 30, 2019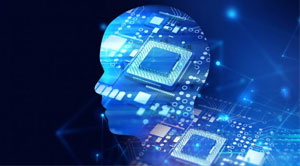 Reinforcement learning (RL) is a dynamic artificial intelligence training program that uses a system of reward and punishment. In other words, the algorithm of the agent receives rewards by performing correctly and vice versa. The algorithm learns with zero human interference by minimizing penalties and maximizing rewards. RL is entirely different from unsupervised learning. The objective of unsupervised learning is to determine similarities and differences between data points. On the other hand, reinforcement learning locates a logical activity model that would boost the total reward of the specialist.
RL has not witnessed industry-wide adoption however it will be huge in data science in 2019. The implementation of RL in proactive analytics and AI would yield positive results, and it demands a remarkable range of abilities to master. The complicated algorithms and less advanced tools of RL require precise recreations of real-life conditions. Tech companies are creating robot figures using RL that could perform a specific task in a few minutes. Tech giants are buying startups to extend their reach in understanding day-to-day language for inquiry and chatbots to boost general intelligence.
Check out CIOAdvisor APAC's Top 10 APAC Machine Learning Solution Providers - Elliptic Labs, Faethm, Megvii,...
Business deployment of RL is rare. Google used it to increase the efficiency of the fans and cooling framework of their data centers by figuring out how to enhance around 120 unique settings. Google achieved 15 percent proficiency in power utilization. Microsoft used a particular subset of RL called contextual bandits to find customized features for MSN. As a result, the click-through rates increased by 25 percent, and later Microsoft turned contextual bandits into an open source Multiworld Testing Decision Service.
Reinforcement learning is an old concept. Recently, it has been involved in two domains of contextual bandits and imitation learning. A static data set is useless for assessing more general reinforcement learning. Different operators will choose different directions through an environment. For everybody to neutralize different set of conditions, analysts require an expansive collection of the mentioned conditions. Diverse stages can serve as a storage space for RL tasks to assess the research summary a lot quicker. Currently, the company can take ideas to stages to determine whether they work correctly or not. Every individual has their unique knowledge and abilities. In the future, it is vital to see how AI professionals would determine the capabilities of the individual it's working with and the ability to provide customized assistance to the individual to accomplish their objectives.