Replacement or Enhancement of Business analysts with AI?
By CIOAdvisor Apac |
Friday, July 19, 2019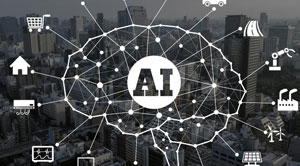 It is crucial for the business analysts to know the role of AI and its need to make informed-decision before doubting the function of artificial intelligence-powered software.
FREMONT, CA: Most psychologist and scientists today are disgruntled about the thought of machines being capable of taking over the task of a human mind. So, the debate is still on whether Machine Learning (ML) and Artificial Intelligence (AI) will substitute the human brain exceeds its capability.
Functions of AI:
AI has not left any industry untouched: it serves as the backbone to almost every field that is in use today. The use of AI is evident among researchers and marketers, who utilize it for data organization and outreach. To reduce human intervention and task efficiency for complex functions industries such as tourism, healthcare, media, aviation, agriculture are all powered by AI in some way.
Role of AI in Business Analytics:
With the preface of AI, Business Intelligence (BI) software has developed from a reactive analysis state to a pro-active analysis.
• Descriptive Analytics: Descriptive analytics is an easily understood system; it inputs the raw data and breaks it down to a human-interpretable structure and presents descriptive summaries. Based on historical information, the descriptive system influences enterprises' future decisions.
• Predictive Analytics: Predictive analytics enables organizations to foresee future outcomes through insights. No other system can predict a hundred percent accuracy, but the system like predictive analytics. The system helps enterprises to make practical decisions and assist them in predicting the results and make forecasts.
• Prescriptive Analytics: The system provides solutions and actions for possible outcomes, and it not only predicts the result but also states the reason for the end product.
The Requirement of AI in BI:
AI-driven BI systems transform organizations with the help of simple time narratives, data representations, and reports.
Below are some points on why AI is required:
• Interactive Dashboards: Normal dashboards are muddled with data coming from every source; AI assists BI software to convert information into a digestible human form.
• Manage Big Data Overload: Unstructured type of data gets collected at an unprecedented rate, and AI-powered software can help experts get insights from unmatched data.
• Shortage of Experts: With artificial intelligence, scarcity of professionals in analytics and an acute shortage for experts who can make informed and rational decisions from the data will be eliminated.