Role of Artificial Intelligence in Data Center
By CIOAdvisor Apac |
Wednesday, March 27, 2019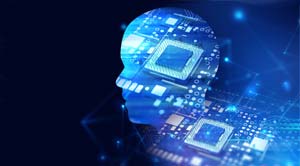 Data center effective management is a complex endeavor. There exist a vast number of complexities that organizations struggle to overcome. To start with, data security and traffic management are the prime concern of data centers. After which forging a robust disaster recovery plan is another tough nut to crack. Similarly keeping up with evolving market needs is another challenge to overcome. In such a scenario, technological help can be a great relief. Artificial Intelligence (AI), the technology that is advancing towards mirroring human intelligence lends the required helping hand for management. AI is the driving force of automation and can add value to any business.
Resource Optimization
At first, resource optimization is a key for effective management, and a smart IT infrastructure must be capable of doing it automatically. Integrating AI will inject the required automation and agility in the load balancing to ensure IT infrastructure health. It will enable the infrastructure to scale across cloud platforms and geographies to meet the SLAs demands. Resources if used optimally have a longer life cycle and retain efficiency for a more extended period. Human management takes more time to identify and treat the bottlenecks of the infrastructure, and it's even harder for them to do continuous monitoring. On the other hand, AI enabled frameworks to have higher computing power to monitor and handle macro and micro level management of the infrastructure.
Check out CIOAdvisor APAC's Top 10 APAC Machine Learning Solution Providers
Predictive Maintenance
Well, a much obvious one to mention. Continuous monitoring of resources enables AI to predict the faults and notify about them so that the maintenance job can be carried out timely. Such scheduled downtimes do not cost much; in fact, they prove to be more fruitful than the sudden ones. Also, AI handles data complexities effectively ensuring maximum infrastructure health and reduced downtimes.
Drives Cybersecurity
The technology is not restricted to the management layer; it also empowers the cybersecurity solutions with its real-time threat detection and counter-measure building capabilities. AI helps in patching the security pitfalls and refrains network breaches by continuous monitoring without human intervention. Data centers now no more have to rely on the human workforce entirely for maintaining security standards. Ultimately, making AI as the co-pilot of data centers would allow the human workforce to migrate from tedious and monotonous jobs to more brain worthy ones.
Machine Learning Solution Companies: Elliptic Labs, Faethm, Megvii,...