Role of Big Data in the Financial Sector
By CIOAdvisor Apac |
Tuesday, May 14, 2019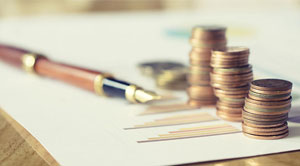 Most banking and financial organizations, today, are striving hard to endorse a data-driven approach to further their businesses and improve the services they provide to customers. Data analytics, just like in most other industries, forms an integral part of the data journey in the financial sector. Although data analytics has taken center stage in various financial organizations for analyzing massive volumes of data, these companies are at different levels of big data maturity. Hence, most data projects lead financial stakeholders to a simple yet an important question: "How can this sheer volume of data be leveraged for solving critical business challenges?"
With an increase in customer volumes, big data and data analytics are making client data assessment and monitoring exceedingly simple. Utilizing big data, banks can continuously track real-time customer behavior that eventually allows them to enhance their performance. As customer expectations grow with time, it becomes imperative for banks and credit unions to focus more on customers' needs and better their interaction with clients. Data-fueled analytics and big data enable these organizations to foster customer-centric culture, infrastructure, and processes and assist them with customer insights.
Moreover, big data can significantly increase the predictive power of risk models, exponentially accelerate system response times and improve their effectiveness, provide better risk coverage, and produce considerable cost savings by offering more automated processes. Big data allows risk teams to achieve more precise risk intelligence from multiple sources in real time.
Another area where big data has made a huge impact is employee experience. Applying big data and analytics in tandem, financial organizations can monitor, evaluate, and share employee performance metrics. This helps employers determine and acknowledge not only the best performers but also the ones that are struggling to cope with the work. Measuring employee performance becomes easier with the right analytics and it also boosts team spirit, augments interactions between financial departments, and enhances the overall company culture.