Save Time with RPA Tools
By CIOAdvisor Apac |
Friday, November 30, 2018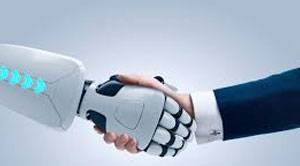 Robotic process automation or RPA is an automated technology that uses artificial intelligence (AI) to help businesses and their employees to reduce their workload. RPA is an effective tool that can save you and your business time.
The five biggest benefits of RPA are:
1. No training downtime
Humans take as long as two years to be fully productive, but on the other hand, robotic process automation can get on with the task of data gathering and analysis immediately without any delay. RPA tools also have the advantage of being able to process vast amounts of data as compared to their human counterparts. This saves businesses resources and time and helps them better manage and deploy the available human resources.
2. Employees Can Focus on the Tasks They Do Best
RPA can eliminate training time required to teach employees, and time that the employees spend doing a repetitive task like inputting the same sorts of data on a spreadsheet or scanning pages upon pages of text for specific keywords. RPA tools can accomplish tasks much more efficiently, thus, giving employees the time to better utilize their skill sets in making sales and interacting with customers.
3. No Waiting for Data
Even if employees are trained in data processing and analysis, and are fairly efficient, they still won't be anywhere near to what an AI-powered RPA tool can do. Devoid of human distractions, RPA tools focus on the assigned task, which translates to getting your data sooner than a human team.
4. Employees Don't Have to Wait for Answers
The upside for employees by automating RPA tools is that you can provide your employees with the answers that they're seeking as and when they ask the questions. This can be done without requiring additional help, which can be distracting to co-workers from their core tasks.
5. Save Time Onboarding Users and Employees
Onboarding an employee may require informing them about office policies, issuing them with accounts access, showing them how to locate files and more. New users will require all of the necessary information about their accounts and the services a business provides. This is generally a time-consuming process. However, if an RPA tool has access to all of the answers, you can slash the onboarding time, reducing any delays caused by human involvement.
RPA tools can surprise you as the technology is designed to help and take away the burden and the time strain.