Seamlessly Linking Cloud Data and End Users
By CIOAdvisor Apac |
Tuesday, May 14, 2019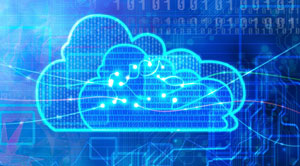 The exponential rise in data volumes due to technologies like the IoT, AI, and smart metering has pushed data center workloads to the brink. Thanks to the onset of cloud technology, storage is no longer a problem. With an ever-increasing number of cloud-based applications accessing data from several sources, establishing a seamless link between the data center and the cloud environments is of strategic importance.
A recent report by global edge data center providers, EdgeConneX and Cedexis, reveals that applications perform better with various optimization techniques when data is stored closer to users' locations. The report suggests the deployment of content delivery networks (CDNs) to improve the performance of cloud-based applications. As cloud service providers are not really building local points of presence globally, it is always feasible to connect to a local CDN, which eliminates the need for data to travel greater distances. Consequently, the data packets go through a smaller number of routers, thereby restricting the latency to a minimum.
A second way of improving the cloud response time is by connecting to an edge data center. As bandwidth comes at a premium, the computational data for applications that require low latency is being pushed to the 'edge' of the network, which essentially means moving the data closer to the end user.
The cloud as technology is here to stay. Challenges in accessing the cloud data to run applications can be addressed using some of the available techniques such as CDNs or edge data centers.