Significance of Using AI and ML driven RPA System for Insurance Companies
By CIOAdvisor Apac |
Monday, December 03, 2018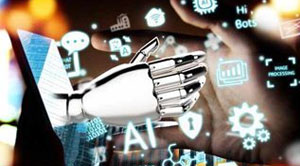 Insurance companies have always been marred by duplicate and time-consuming processes which have hampered the growth of this sector. Manual and an excess of bureaucratized intervention in the procedures have also added to the woes of the Insurance sector. Robotics process automation has helped the insurance companies to streamline their operations which have resulted in enhanced customer experience and has increased employee productivity. Many innovative technologies like Artificial Intelligence and Machine Learning have helped to create a more streamlined process which has contributed to finish the repetitive manual back-office tasks in significantly less time. AI and ML-driven RPA processes have helped to achieve operational efficiency by reducing the claims processing time and cost, in addition to complying with all the regulations.
Underwriting is a process to measure policy risks. It is a process which requires a significant amount of data collection from many sources. Underwriting is a tedious and time-consuming process which affects the customers negatively and causes the insurance companies to lose business. RPA can work wonders to finish Underwriting in a very short span of time. The entire data collection process can be automated using robotic process automation.
RPA Pilots are one of the safest processes to implement which can reduce the manual intervention and increase the operational capacity. RPA drivers also help the companies to integrate with their old systems. RPA pilots also help to reduce the time for claims significantly. Smart RPA systems can also automatically update the entire system of a company with updated policy document and new regulations. AI and ML-driven RPA systems can help to reduce the risks of a company by analyzing the data on the basis of geographies and products. RPA-driven bots can automate the entire process with very little or no human intervention
A thorough testing strategy is required before any company deploys RPA into their systems. An end-to-end deployment can help companies to decrease the cost, and at the same time increase the efficiency and customer satisfaction.