Strategizing Network Security in the IoT Space
By CIOAdvisor Apac |
Friday, November 30, 2018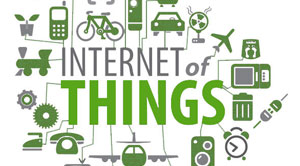 Internet of things (IoT) is one of the most discussed and encouraged developments in the world of technology and business.
IoT products being used in workplaces, however, have posed a major concern to the IT sector. IoT standards have become increasingly commercialized upon the increase in demand. With no business specific specs, the security concern of IT sectors has increased. IT is the bank of information, and such security bloops can crash down a lot of responsibility and loss upon businesses. Measures, such as automatic removal of devices from a port with unidentified signatures, are exercised with a sophisticated algorithm.
Unauthorized devices with variant signatures are booming day by day, and the flood of security issues is already drowning the hands down hassle of the IT security management. But the following strategies can be devised to counter this crisis.
1. A device management routine can be implemented to cycle, identify and number the IoT-managed devices and their usage policy before letting them connect to the network.
2. Identification of devices can be further exercised with a manual checking process, security vulnerabilities and device specific knowledge, with known issues. This will help people choose better and keep the workplace secure from their part.
3. Creating owner documents and receipting them can help categorize and chart down the number and types of devices and their owners on a spreadsheet and at short notice of inspection. Users will be accounted for and asked to update their devices regularly.
4. The itemizing of products in the network by identity and person can help a lot to determine the specific point of origin if any threat arises—constant monitoring.
5. Cyber crimes have made a remarkable picture in the world of IoT and have been rocking the charts now and then. IoT is not something that can be erased, but staying alert can save a lot of data. Keeping the security tight can enable safety of work and economy, in the danger times where Ransomware is a reality.
IoT maintenance strategy can help save time and information, and ensure better development where only the benefits of IoT can be looked at.