Technology as a way to Bring Accessible Healthcare to India
By CIOAdvisor Apac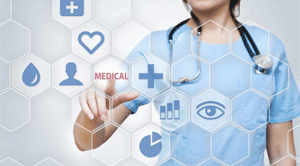 Even though the Indian healthcare industry is one of the largest business sectors in the country, the rising population makes it difficult to provide even the most basic of healthcare needs. But with the advent of technology and development of new services, like automated medical services and comprehensive patient data storage, that scenario is likely to change. The rapid growth in the past few years in this sector has been prompted by the economic boom which seems to coincide with the rapid urbanization that the country has seen.
Under the surface, the distribution of finances between providing basic healthcare to the masses and setting up point-of-care facilities for specific ailments is too skewed in the latter's direction. One way to help offset this is with telemedicine and using the internet to make it easier for patients to stay in-touch with the providers. Using electronic health records (EHR), providers will take away the middleman; undoubtedly give users more peace of mind. Through technology, patients can be provided with resources to understand their ailments, which will increase their involvement in their treatment decisions.
As the name suggests, EHR records the patient's complete health report that helps providers diagnose problems early on. EHRs also provide additional information, such as checking for new medication or issues alerts for life-threatening diseases. With the advancements made in healthcare technology, the investments of time and money to bring new diagnostic tools and medicines to market have reduced. This in turn has enabled providers to solve health-related problems, giving basic healthcare for all a real chance, which we can drive towards in 2018.