The AI-IoT Partnership
By CIOAdvisor Apac |
Friday, June 07, 2019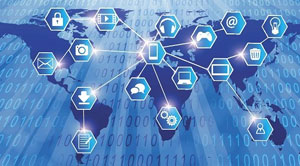 FREMONT, CA: In the junction of AI and IoT, a considerable number of opportunities originate leading to the creation of a new market, but IoT without AI is merely a bunch of sensors that collect data without the ability to interpret it.
IoT and AI dependency: The addition of ArtificiaI Intelligence in IoT improves the ability of any business, and the blend of both makes a capable accompaniment for their deployment. Artificial Intelligence is the solution to the companies who collect a massive amount of data and have no idea what to do with it. Not just that, with AI, the business can collect enormous information and identify essential patterns followed by automation, which is the simplest process of using data.
Industrial Usage: Mining as an industry has seen significant changes in recent time with the implementation of IoT, AI, and machine learning. Apart from the mining industry, IT vendors are also heavily investing in AI, with high hopes that the enterprise will make great results from an expansion of IoT information like videos, still images, speech, and network traffic activity.
Predictive Analytics: Artificial Intelligence adoption can be an essential asset for IoT areas like improving operational potential and features of risk management as machine learning along with AI, recognises patterns in a steady stream of data through predictive analytics. The collection of data can have different origins like from the sound made by the equipment, vibrations, or the smell, and it can be an indication for an adjustment from the abnormal to normal. This automated indication can be used to predict the failure of any equipment and help in scheduling a repair or maintenance session in a particular routine.
Innovative Devices: The blend of AI and IoT can give rise to various innovative products like devices having smart speakers and voice or speech recognition. In this case, AI plays a role in speech recognition, and IoT becomes the connecting string that collects the data and responds to the order. Furthermore, a company can make use of IoT devices with AI applications to gather data from the products for sale and generate necessary insights regarding their usage as well as have cost-effective services to utilise from the technology.