The Changed Perception of an Organization towards ESG
By CIOAdvisor Apac |
Friday, September 20, 2019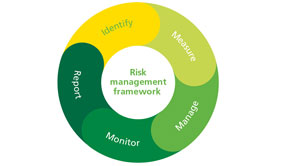 Until the recent past, an enterprise's governance, social, and environmental approach, which is popularly abbreviated as ESG, was not a major concern for an investor. The scenario has undergone considerable changes as the ESG's importance in an enterprise's financial and overall performance turns critical.
FREMONT, CA: The recent interest in ESG is not due to any newly implemented regulations or laws. Rather, there is an increased awareness on the financial and reputational impact which these regulations can have on an organization.
Improper handling of ESG can have a significant effect on an enterprise. Examples of categories which fall under the ESG category include climate change, workplace culture, board gender composition, human rights, anti-bribery and anti-corruption efforts, data privacy, and many more.
As an instance, assessing the influence of climate change was never a priority for most companies. When such assessments began following the enhanced prevalence of ESG, the potential risks became more apparent.
In recent years, many organizations belonging to Japan and many other APAC nations have been interested in potential risks due to ESG. These enterprises are extending their enterprise risk management strategies into ESG as well. Also, critical institutional investors in the nation are also emphasizing on the ESG aspects of enterprises.
Lack of clear-cut understanding of ESG, restricted access to information, and prevailing concerns about their returns are strong barriers to ESG integration in Japan.
The other thing to mention about ESG is that its increased interest needs to spread to the entire business chain and throughout the entrepreneurial world. This disparity can be attributed to the varying approaches in expectations and issues among the investment managers, along with other parties belonging to the investment chain.
Of the many firms willing to invest and focus more on the ESG, not all have clear-cut views on how to strategically implement enterprise risk management applications to ESG.
Also, the importance given to ESG has forced the risk professionals across organizations and sectors to make significant adjustments to their strategies for risk management.