The Cloud-Native Future of Cybersecurity
By CIOAdvisor Apac |
Friday, November 30, 2018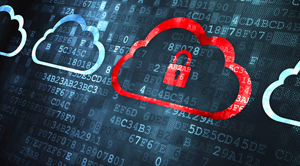 The recent shift towards the cloud has provided many advantages and the agility never seen before in computing. Along with the growth and advancements in cloud environments across every industry, data privacy issues and threats have raised global attention and concern, forcing businesses to ask legal questions for making data center and cloud operation decisions. Owing to such conditions, cybersecurity must move to the cloud in order to predict and neutralize attacks in real time. Latest innovations in cloud technology have enabled organizations to leverage big data and instant analytics to predict and address threats within their infrastructure instantly.
In this age of mobility, latest cloud-based security solutions have to address every IoT endpoint and mobile devices—from traditional computers and laptops to phones, tablets, and wearables. The growing adoption of SaaS-based email services such as Office 365 and Google's G Suite, as well as IaaS, makes it an attractive target for cybercriminals, and it is expected that these will be increasingly targeted during 2018. Furthermore, these potential threats will be compounded by the heavy penalties that regional regulations such as GDPR could inflict upon companies who do not comply with these new regulatory obligations.
(Expert Outlook: Importance of Security)
Many fully-managed mobile and cloud security solution providers have now revolutionized working environments—enabling organizations to identify which employees are accessing cloud services while ensuring corporate data is not leaving the organization via unapproved apps. Modern attackers are today using a mix of innovative and disruptive malware with traditional attack tactics along with innovative and disruptive malware to successfully bypass the current passive, defense-based security measures. Security itself must transform into an active profile that aggressively hunts for any possible attack and predicts the unknown threats of tomorrow.
The industry requires a collaborative approach toward cloud security to analyze the event streams in order to identify and distinguish normal and abnormal activities across all users to build a global threat monitoring system. As every cloud environment is usually accessed by a large number of users, cloud security is well positioned to be built as a collaborative environment that can predict threats in real time through the worldwide threat monitoring system, and share the threat information among all the users under that cloud umbrella.
You may like: Why CIOs look for Cloud-like Capabilities?
By Viswanathan Iyer, Vice President of Architectures, Cisco