The Essentiality of Future Data Security
By CIOAdvisor Apac |
Friday, November 30, 2018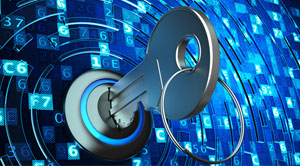 Data has become the best cashable asset of a company, therefore it has become essential for companies and businesses to create a back up for data available to them. Today, a well planned and managed disaster recovery plan provides the safety net that businesses operating on data direly require maintaining a seamless operation during data loss due to unforeseeable circumstances.
Nonetheless, organizations have to keep in mind that disasters are not always of the nuclear war and hurricane magnitude; it can also come in the form of power or internet outage and server as well as a system failure. Planning ahead for data recovery in case of a disaster will provide an action map for any type of incident as well as considerably reduce system outage in the future.
( CIO's Viewpoint: 3 Phases of Disaster Recovery )
Organizations have to categorize data into a critical and non-critical segment based on the impact the loss would create on the company followed by creating a detailed insight on system dependencies. Then the IT department has to completely assess the risk to create a recovery time objective (RTO) to restore the data and operations after a disaster. Furthermore, the organizations also need to create an impact analysis of business and recovery point objective (RPO) to create an all rounded recovery strategy.
But to maintain an effective plan, businesses have to create a disaster priority list for the recovery system to work efficiently. Businesses have to keep in handy a flowchart, which highlights the problem areas that require vital communication and maintenance. Diagrams and checklist are the other essential elements that go hand in hand with the flowchart as it gives meaning and prioritizes the issues within the network layout that needs swift attention.
A robust disaster recovery plan will help corporations and SMBs save trillions of dollars.
---
You may like: Building a Highly Effective Plan for Business Continuity when Disaster Strikes
By Benny Lee, Regional Director, Greater China, CenturyLink