The Evolution of Contact Center Cloud Computing
By CIOAdvisor Apac |
Friday, November 30, 2018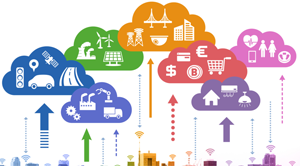 Cloud computing is no more a buzzword. All the companies today are shifting to the cloud and taking a leap out from on-premise. Contact centres are no exceptions. Nevertheless, with voice shifting to the data landscape, enterprises are definitely experiencing the switch. According to Frost & Sullivan reports, on-premises contact centre systems market declined by 6 per cent with a simultaneous of 12 per cent growth in cloud contact centre market.
Cloud native brings significant business value to every key customer in an enterprise compared to any other cloud model. Cloud native allows real-time agility in operations, strengthens IT to drive innovation and ensure better economics for finance teams.
Real-time Agility for Operations
Disaster recovery and business volatility are the two major factors that will immediately impact contact centres. Majority of the operations leaders often get strangled in situations where they cannot necessarily respond in real time. Be it a quick configuration of the routing rule on the fly, scaling up instantly or setting up an instant remote workforce. Cloud native contact centre helps you address each one of these intricacies.
Trends of IT
Almost all the companies have experienced benefits of instant scaling, built-in redundancy and complex upgrades coming from the cloud. However, the true business value lies in being open to accepting all the changes and innovation. Cloud native allows organizations to effortlessly build, extend, and integrate applications and unlock a new world of empowering IT to disrupt the business.