The Faceoff: The Beginning of a Collaborative Contribution from Banks and Fintechs
By CIOAdvisor Apac |
Friday, November 30, 2018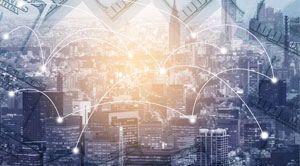 Fintech is transforming the face of global payments. Recent global investments and interests in financial technology ventures signify the reverberating impact of the digital revolution in the banking and financial services sector, from wealth management to microfinance. It is transforming finance through a broad range of use cases and technologies, from artificial intelligence and blockchain to digital payments, redefining customer engagement by providing simplified customer experience.
Bank-fintech partnerships position banks at the very core of an industry that is redefining payments by providing banks real-time access and insights into the world of pioneering digital innovation. Both banks and fintech companies have the potential to successfully re-engineer the nature of payments through mutual engagement and support as the collaborative model benefits both the sectors. Fintech impacts various parameters involved in the transactions such as data distribution, customers, and capital with an ability to scale much more quickly while banks gain access to new ideas, solutions, capability, knowledge, and potential investment opportunities making them more agile and adaptable to market changes. The proliferation of digital platforms and mobile devices through more supportive policy and regulatory environment is reshaping the banking industry and fuelling the growth of fintech as such.
Fintech significantly impacts the future of banking through improved consumer experience, reduced structural costs along with greater transparency, enabling enhanced regulatory compliance and providing better customer involvement. To increase the adaptability and participation of both sectors, banks must innovate while being cognizant of the regulatory issues by getting insights about the scope and mandates of the innovation models, confronting multiple compliance requirements like procurement and retained technology functions while considering ever-expanding cybersecurity threats to deliver transformational value in an ecosystem built around Internet technologies.