The Future of Global Supply Chain Market
By CIOAdvisor Apac |
Friday, November 30, 2018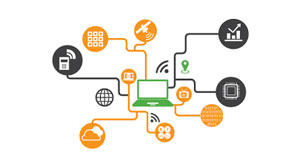 Numerous changes have influenced the global supply chain network which includes customer expectations, adoption of innovations, rising competitions, and even the economy as a whole. The need for enterprises to follow best practices in the global supply chain has intensified. On the other hand, customers now have more choices and can expect better services and uncomplicated deliveries. Hence, businesses are transforming and preparing themselves for the change in the supply chain network.
Adopting digital supply network (DSN)
Digital supply networks are representing the collaboration between digital and physical production and distribution procedures. They are bringing in the innovative technologies like AI, robotics, IoT to replace the traditional supply chain to a more advanced version- DSN.
Smart leaders are adopting the demand-driven supply chain which is resulting from the integration of supplier and customer data into an interconnected data. DSN allows a firm to create a digital version of their physical supply chain. This technology increases visibility and allows the managers to see and analyze the entire process of marketing, systems, and situations and make informed decisions and anticipate additional incidents.
• The growing demand
Apart from the adoption of DSN, businesses need to focus on the customer's needs. The strategies must incorporate automation, pricing, delivering technologies and IoT. Companies can take advantage of the recent advancements like cloud technologies, real-time tracking system, and drone deliveries.
These innovations produce real-time data, which aid businesses to opt for shorter routes. As a result, the logistics sectors, can cut fuel costs, reduce working hours of drivers while meeting the customer's demand in a faster way.
• Big Data
Digital technologies are allowing the data flow more informatively into the organizations. With the available information, organizations can access, analyze and aggregate the data and make informed decisions and predictions.
Therefore, smart leaders can take more proactive decisions on both strategy and performance perspectives. Hence the organizations will be able to deal with the changes in the supply chain market using the relevant technologies and cannot only manage changes but also contribute to them.